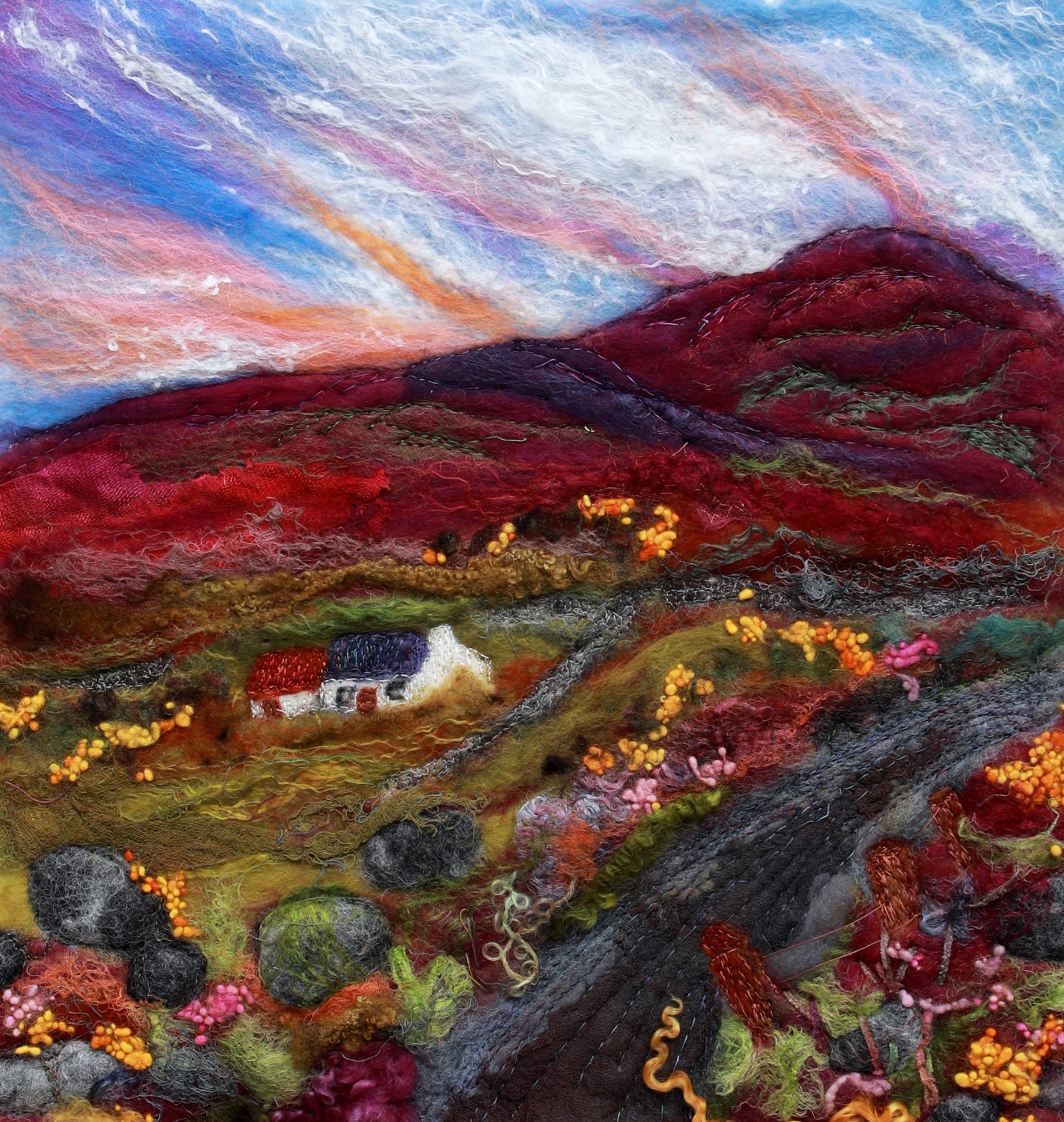 Of Granite is a touring exhibition  by ROGHA Collective, bringing the art and craft of South Armagh to West Cork.  
Of Granite is a rich and vibrant showcase of work reflecting the artists' and makers' deep connection to their surrounds and translation of the landscape of the Ring Of Gullion.
ROGHA is a working collective of makers and artists from South Armagh. 
Formed in 2014, they came together to combat the rural isolation of working alone in their studios in the hills of the Ring of Gullion, providing a shared support network in which to promote their work and the arts within the area. 
A unique Area of Outstanding Natural Beauty, rich in heritage, myth and magic, South Armagh is a place and people apart and has yielded a wealth of creativity. 
ROGHA is comprised of 10 dynamic artists and craftspeople, creating beautiful art, spanning across the disciplines of painting, woodturning, ceramics, textiles, basketry, mixed media and sculptural glass all inspired by and produced within the Ring of Gullion. 
Their work has been widely exhibited and found its way across the world going to many private collections and public commissions.