Nude model life-drawing is held at the Clonakilty Community Arts Centre.
Tuesday evenings 7-9 pm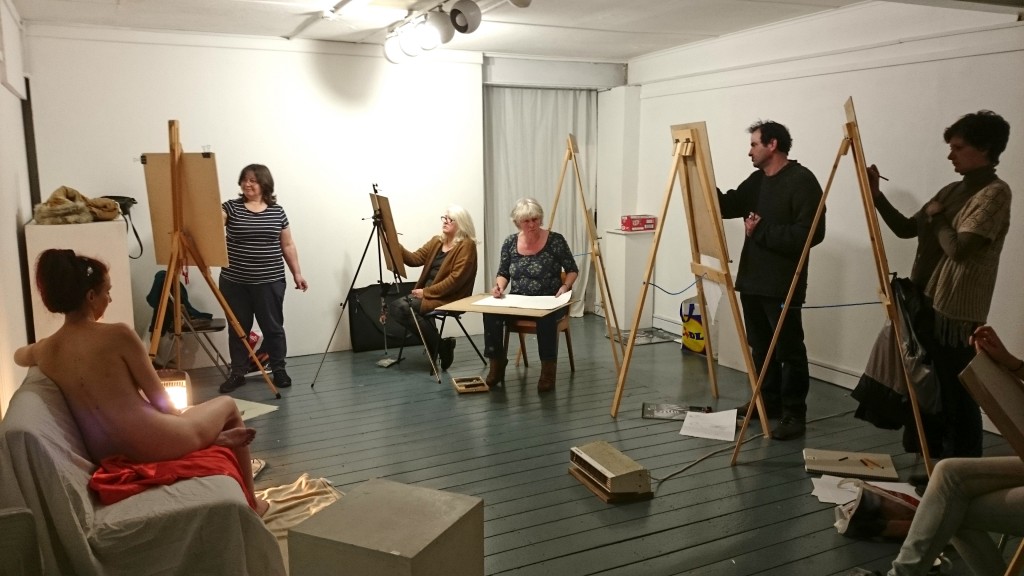 More often it is a female model but occasionally we have a male model. Bring your own paper and drawing materials and arrive 5-10 minutes early in order to set up so that we can start on time. We usually start with 3 x 1 minute poses – to loosen up followed by 3 x 3 minute poses and then 10 and 20 minute poses up to 8 o'clock when we have a brief break. After the break we usually do 2 x 25 minute poses up to 9 o'clock. It is not an instructed class, you are free to draw in any manner you choose, but if you would like some instruction, advice or critique…it is available.
It is a drop-in class and costs €15 per class. After paying the model the balance goes to the Arts Centre.
Please call John at 0862712586 to book a slot and to check that it is on that night.