Here at CCAC we are hosting a variety of classes and workshops in all things creative.
For Gift Vouchers, Please contact the Arts Centre at: 023 8859688, or by email: info@clonarts.com, or call in during gallery hours.
For information on classes,  phone: 023 885 9688 or follow the links below to the current selection:
---
Tuesdays
---
Upcycling With Laure and Yolanda

Tuesday 4.15-5.15pm (5-12yr olds)
With used materials discover how: a plastic bottle can become a lampshade, a tin can becomes an instrument (…more)
https://www.facebook.com/Upcycling321,  Phone: 087 926 1765
Life Drawing With John Hedlam
Tuesday 7pm- 9pm
Contact: 086 271 2586/ 023 884 8431
---
Wednesdays

---

Tactile Textiles with Joan Mulvaney

Beginning with cloth and thread, participants will learn to use these, along with other materials (paper, foil, tissue) and techniques (stitching, heating, soldering, gluing) to create individual,, unique and personal textile art (…more)
Phone 087 2849016 or email: joanmulvany@live.ie
---
Thursdays
---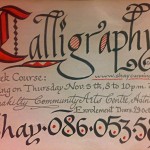 Calligraphy Course with Shay Cunningham
Begins Thursday November 5th, 8-10pm
Phone: 086 053 5824  (…more)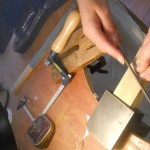 Jewellery Making with Michael Duerden

Thursdays 10am-1pm and by appointment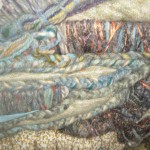 Creatively Mapping Clonakilty- Inclusive Collaborative Textile Workshop

Thurs-1.30-3.30pm. Commencing -Nov 4th- Dec 11th- (present class is fully booked)
"Creatively Map making" two groups of participants will come together to create a textile image of Asna  Square Clonakilty . Using an assortment of  threads and textile materials,  traditional stitching methods and creative methods will be explored.  Enquires phone: 086 879 7008
Upcycling With Laure and Yolanda

Thursday 4.30-6pm (Teenagers), 6:30-8pm (Adults)
With used materials discover how: a plastic bottle can become a lampshade, a tin can becomes an instrument (…more)
---
Weekends
---

Creative Kids with Róisín Hanrahan

Saturday's 12:30 -1:30
Price: €10 per class or €50 for 6 weeks.
This art class for kids varies from sculpture to drawing…. painting to designing, and everything in between. The emphasis is on the process and learning new, exiting skills! (…more)
Email: hanrahanroisin@gmail.com or contact Róisín on 086 879 7008 for more information or to register.
---
One-off workshops

---
Creative Digital Photography Weekend Workshop with Michael Holly
Sat 20th & Sun 21st February 2016, 10am – 4pm. Learn how to use your digital SLR camera to make beautiful and creative photographs over 2 days with visual artist and photographer Michael Holly.
Phone 083 124 9311  (…more)
---