Clonakity Community Arts is proud to present an exhibition of work by esteemed fashion photographer Anna Groniecka. Since moving to Ireland in 2006, Groniecka has become a key player in fashion photography. Her work will be on display at Clonakilty Comunity Arts Centre, Astna Square, Clonakilty, from Friday March 11th to March 24th. Opening reception Friday March 11th at 7pm. All welcome.
Below is an interview with Anna about her photography, her life, and passions: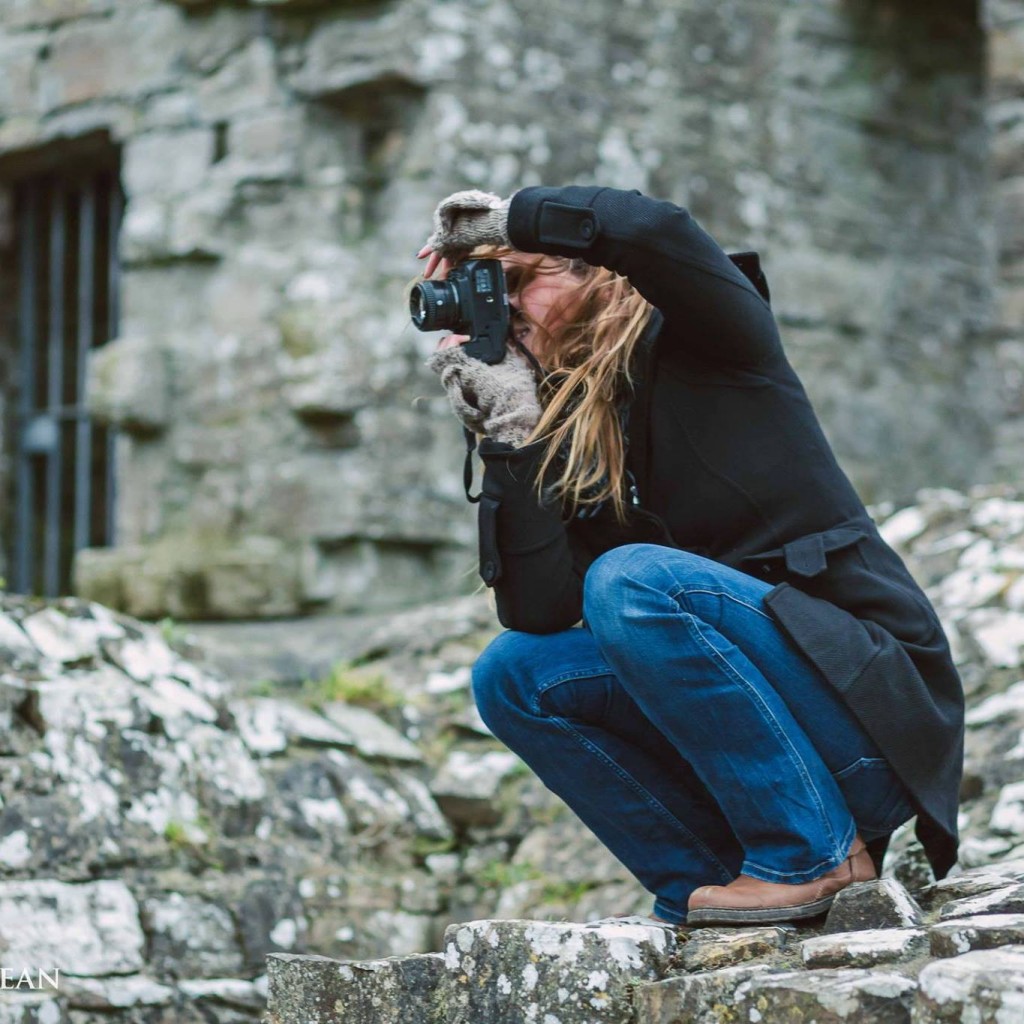 A few words about Anna
"I was born and raised in Bytom, which is one of the oldest cities of Upper Silesia in Poland in 1985. I lived there, worked and studied until 2006 when decided to move to Ireland. It was supposed to be a year, 365 days break from a college, work, family which stretched to 10 years as I fell in love with this country and its citizens.I moved down to Clonakilty from Cork after my daughter was born in 2011. Now I am a happy mother of two beautiful kids, Olivia and Benjamin.
My journey with photography started very early. I remember from my childhood when my dad, using our bathroom as a dark room used to develop photographs from his analog camera Zenit (I still have that camera and still use it!). He is not a professional photographer, but he is a very artistic soul and I am pretty sure I got it after him. I guess my big love for photography started about 10 years ago. I practiced doing mostly self portraits, photographing landscapes, family events, using a couple of friends as models and learned a lot from other photographers work, youtube tutorials, books, magazines. In 2014 I was asked to model for a bridal themed photoshoot and that's where I made connections with other creatives and decided to organise my first photography project with other team members. When the day came myself, make up artist Magdalena Dzieciatkowska and my beautiful model Faye went to the woods in Castlefreke and started making photographs. It came up so magical! I can't live without doing it ever since.
The first year was very successful for me, my work appeared in many national newspapers and national and international magazines (Ondine Magazine, Surreal Beauty Magazine)."
How would you describe your style of photography?
"If I had to classify my photography as any type/style in particular I would probably go with beauty/fashion/conceptual (my favourite). I am, however, the type of person who does not like being limited and in such cases, needs to do something new, creative, different. I was always a bit of a rebel. It can be a good thing as long as it helps with a constant development but also requires a lot of work. My gurus in photography art are Sue Bryce, Marta Voodica Ciosek, Micmojo."
Where do you get the inspiration?
"Inspiration comes from everywhere around me. Movies, songs, people, life… Usually when I do not force it, do not look for it and just letting it be. 24 hours is not enough to make all of my ideas happen but I'll try for sure."
What do you enjoy most, even if it's raining?
"Besides photography (of course) I love reading a good book in front of a fire, cuddling with my kids, taking a long bubbly bath, meeting with friends, enjoying a big, foamy latte in a cafe, jogging, meeting new, interesting people, smell of cut grass, rain after hot day and strawberries with cream."
"Photography opens a whole new window of possibilities and make you see the world in different, new, fresh and sometimes surprising ways. I love creating and making my ideas and visions happen. It is important to do what we love and enjoy most, what makes us happy. It is important to be your true self and follow your own path. It might sound tacky but it is really that simple!!"