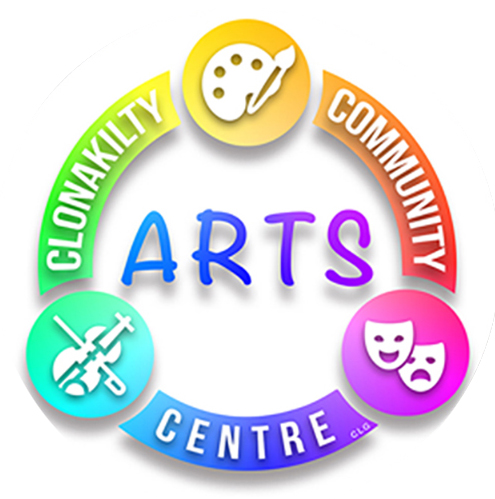 The Clonakilty Community Arts Centre is situated in Asna Square, right in the heart of town. It is a hub for artists of every style.
It provides musicians with a place to practice and perform; painters can find studio space to work and gallery space to exhibit; actors and scriptwriters can find a space to rehearse and perform; those wishing to learn can find a wide range of art classes, music lessons and workshops.
We also provide workspace for other arts groups in the town. For example, we are a key hub for the drama group Tadhg an Asna Players as well as for Geata Arts in the creation of their spectacular yearly Samhain parade.
Gallery Astna is now inviting submissions from artists for its 2022 programme.
DEADLINE OCTOBER 27TH 2021
Gallery asana welcomes submissions from artists working in all styles and mediums, including: painting, drawing, print, ceramic, sculpture, video, installation and mixed media.
Submission Guidelines:
Please include (all in one document)
Proposal Outline (max 500 words)
Brief statement of artistic practice
CV & website
6-8 images(please include your initials in file names)
Successful artists will be notified and will be awarded a three week exhibition in 2022(February – December )
Please email applications to: info@clonarts.com
(please mark subject field: 'Open Call')
Gallery Opening Hours
Our centre is open Tuesday – Saturday from 11am – 5pm
The Orange Door, Astna Square, Clonakilty, Co. Cork